Students in Mr. Plante's 8th-grade art classes recently completed a printmaking project using carved linoluem blocks. Students were challenged to use the same block for each color by carving away parts of the image between printings. Enjoy!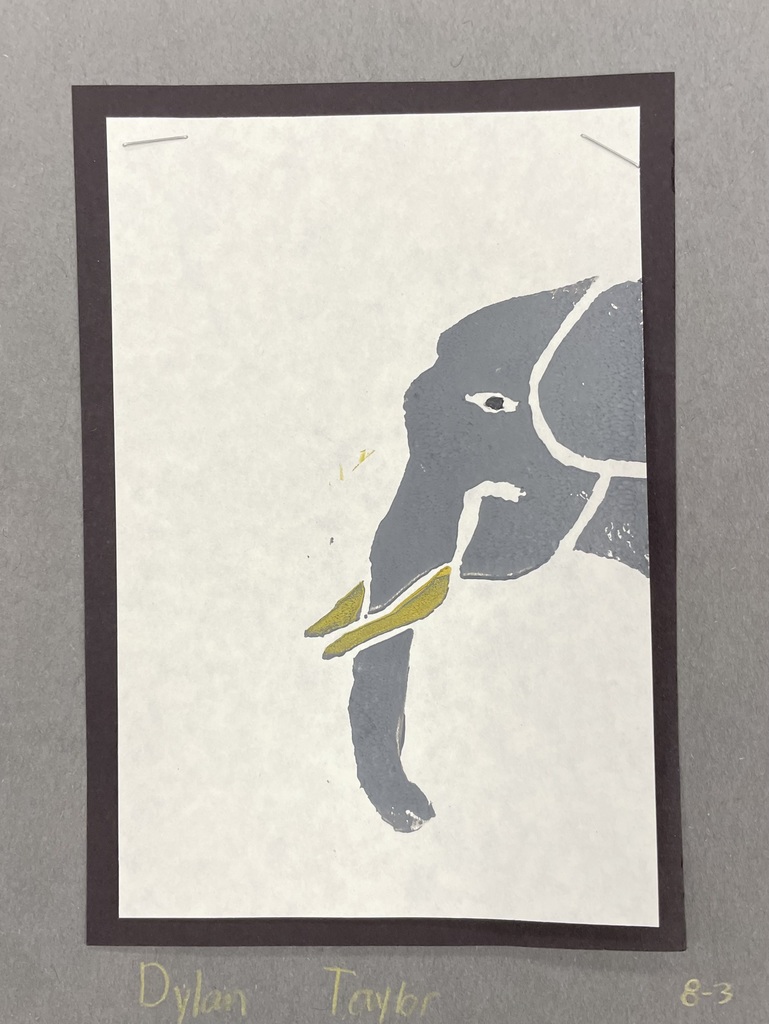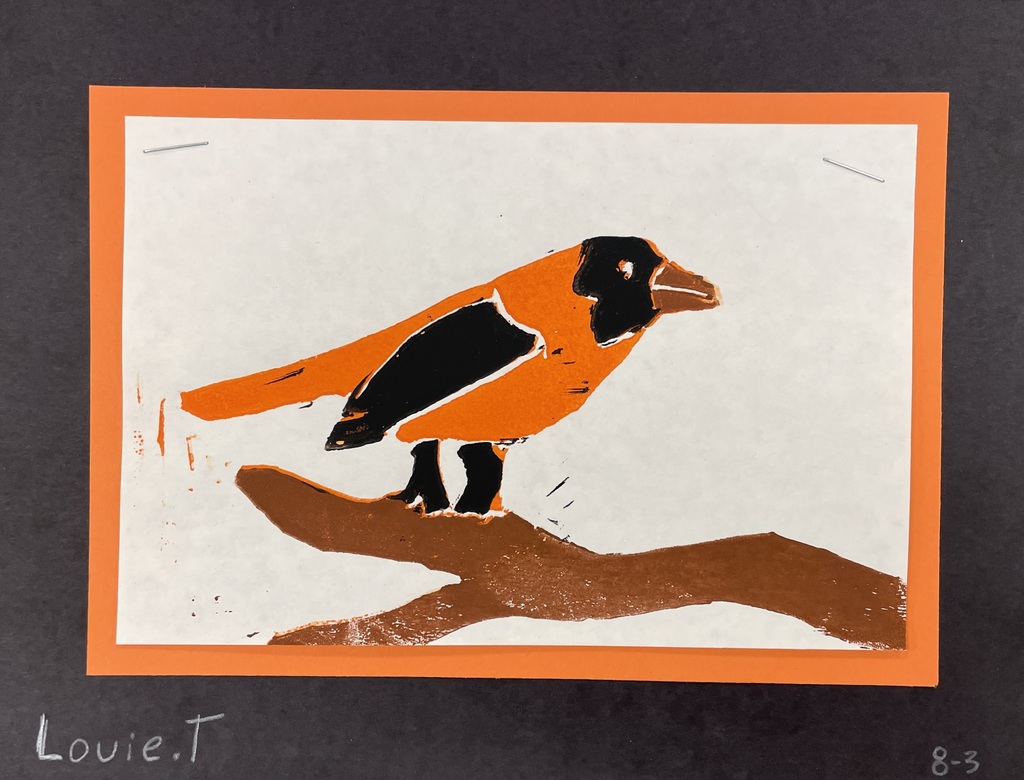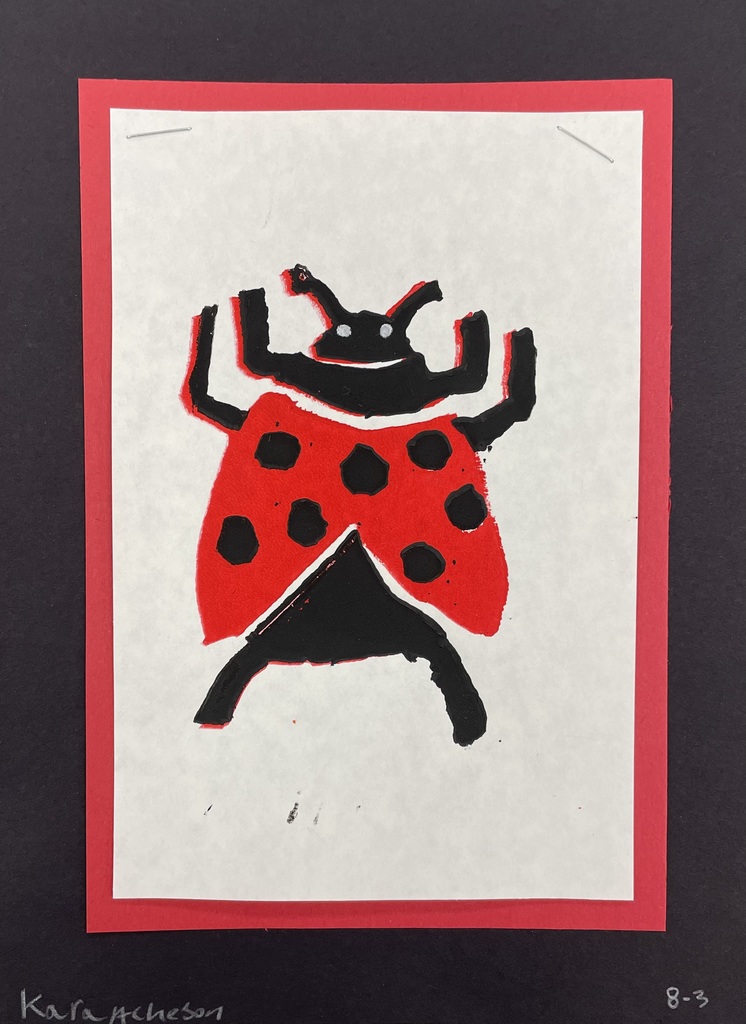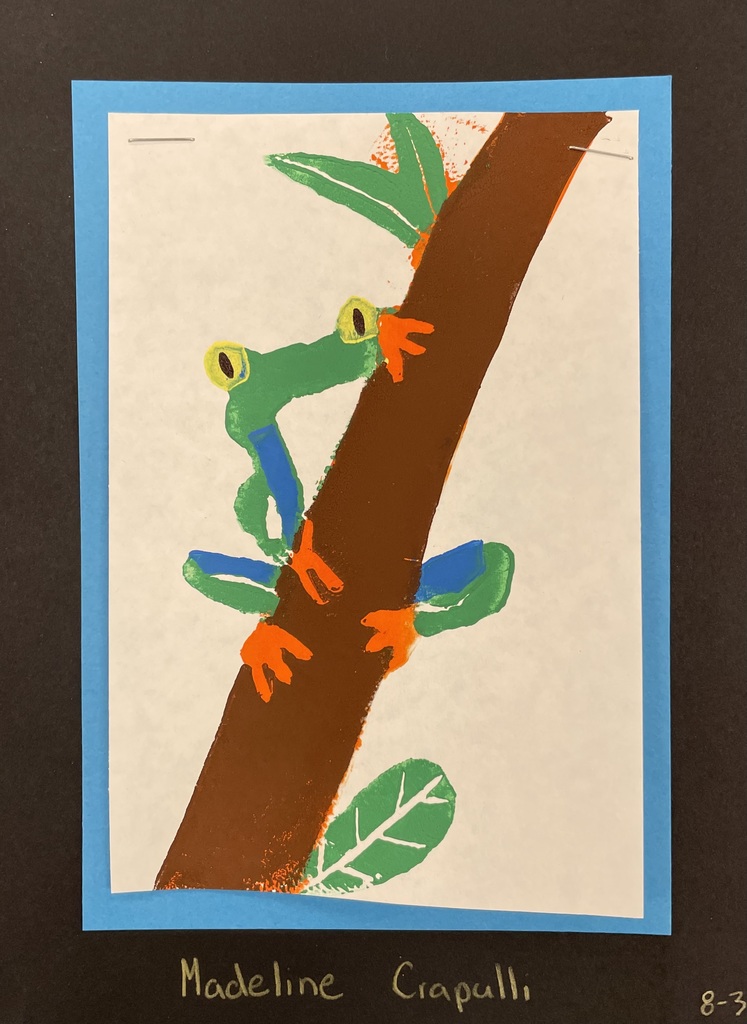 Students in the Intro to Musical Theater class at SHS designed their own choreography based on steps learned in class. Featured in this video are Sami-Lee Harrington, Sophia Lama, Ben Tomah, Rosemary Fochler, and Madison Nunes. Desiree Hirons was the choreography director.
https://bit.ly/3rK1Fg0

See this article in the Valley Breeze recognizing SHS senior, Jayna Barrette, who wrote a screenplay and songs for "Gatsby the Musical". Congratulations to Jayna and her teacher and co-director, Katherine Young!
https://bit.ly/3KmtIuq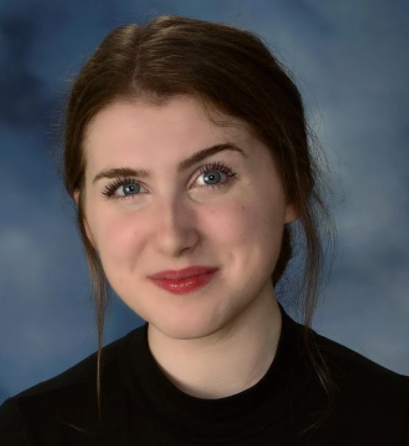 First graders at Pleasant View drew monsters and SHS students enrolled in Sculpture hand stitched them and brought them to life! Thank you to art teachers Kristine Straus and Meghan Moretti for collaborating on this project.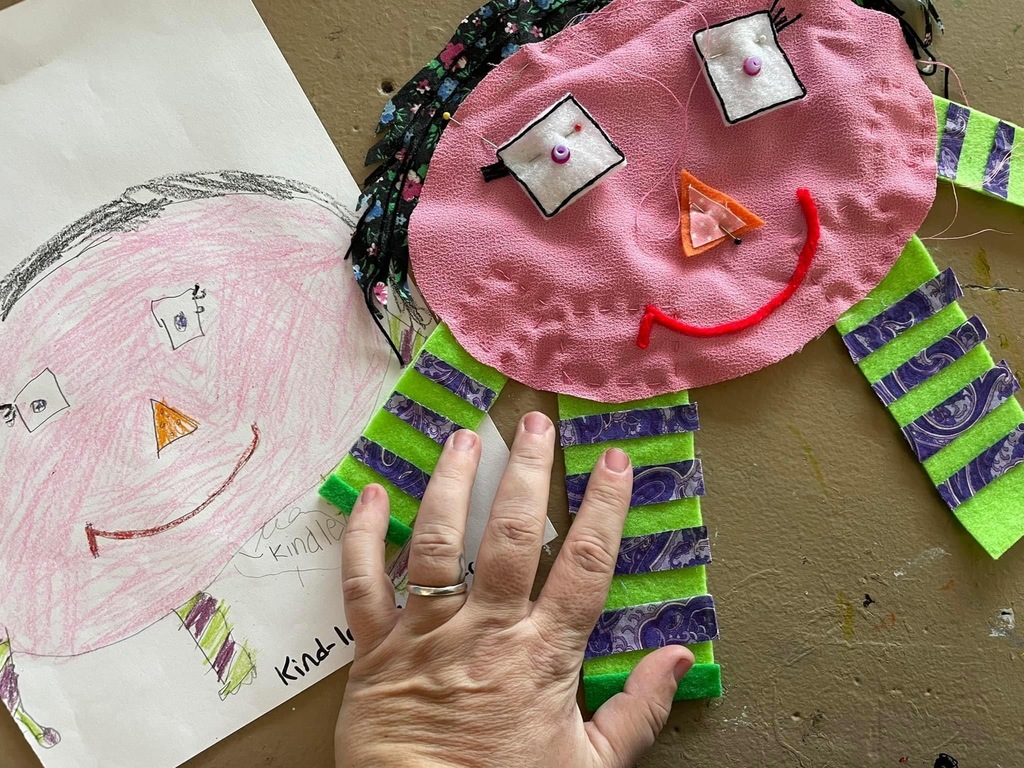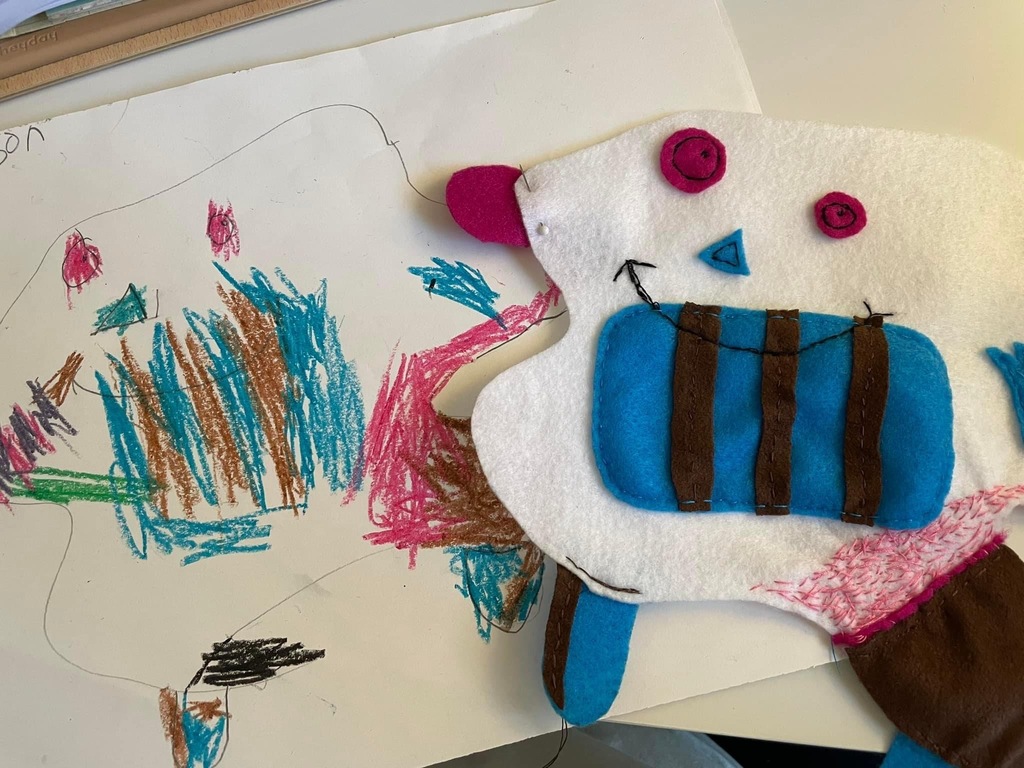 Town of Smithfield COVID Vaccination Clinic for 5-11 Year-Olds Saturday, January 29, 2022 Old County Road Elementary School 10:00 am - 2:00 pm Scan the QR Code or visit
www.vaccinateri.org
to register.

Dear Families and Staff, Revisions and clarifications to the quarantine and isolation protocols for Smithfield have been made on this interim Back to School Report. (see this link:
https://bit.ly/3rduktF
). We will continue to work hard to balance our goals for health and safety with our goal of keeping our students in school. Judy Paolucci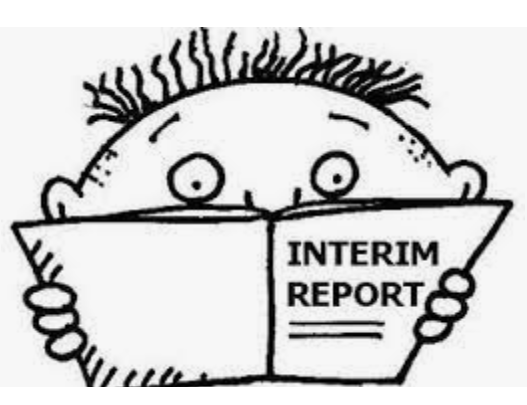 Artist Spotlight: SHS art teacher, Megan Hall, will be featured in the South County Art Association's Invitational Exhibit from January 13th-February 5th. Congratulations Mrs. Hall!

There will be a virtual day on Friday, January 7th, due to the timing of the anticipated storm. Principals will share information about this day to their individual school communities. Stay safe everyone!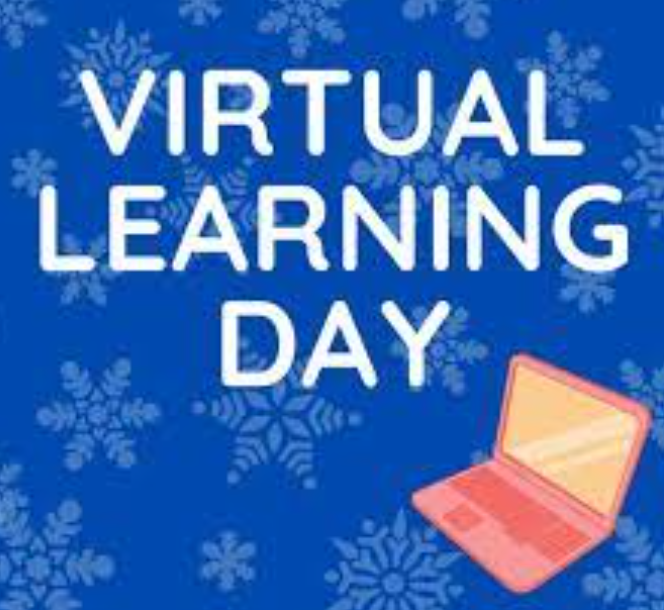 "Every child is an artist." - Picasso "Overlapping Shapes" by Shayna Londono, Grade 6, and 7th graders plastering sculptures in art class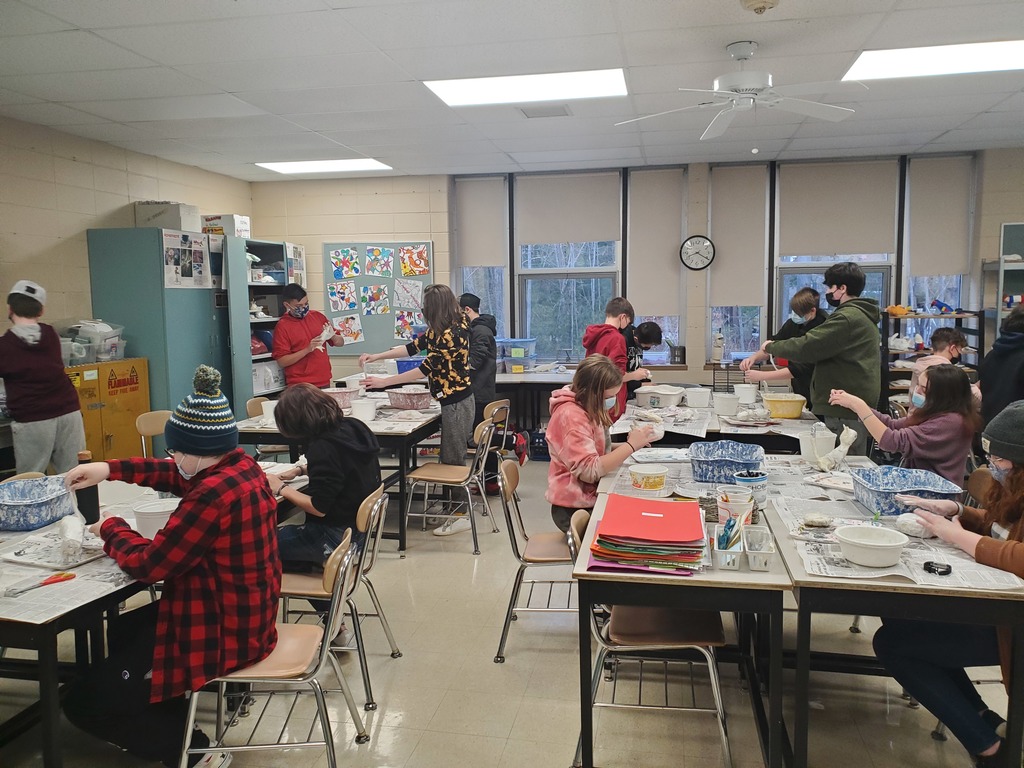 LaPerche 5th graders learn valuable leadership skills by serving on the Student Council, making morning announcements, working at the school store, and greeting other students arriving in the morning.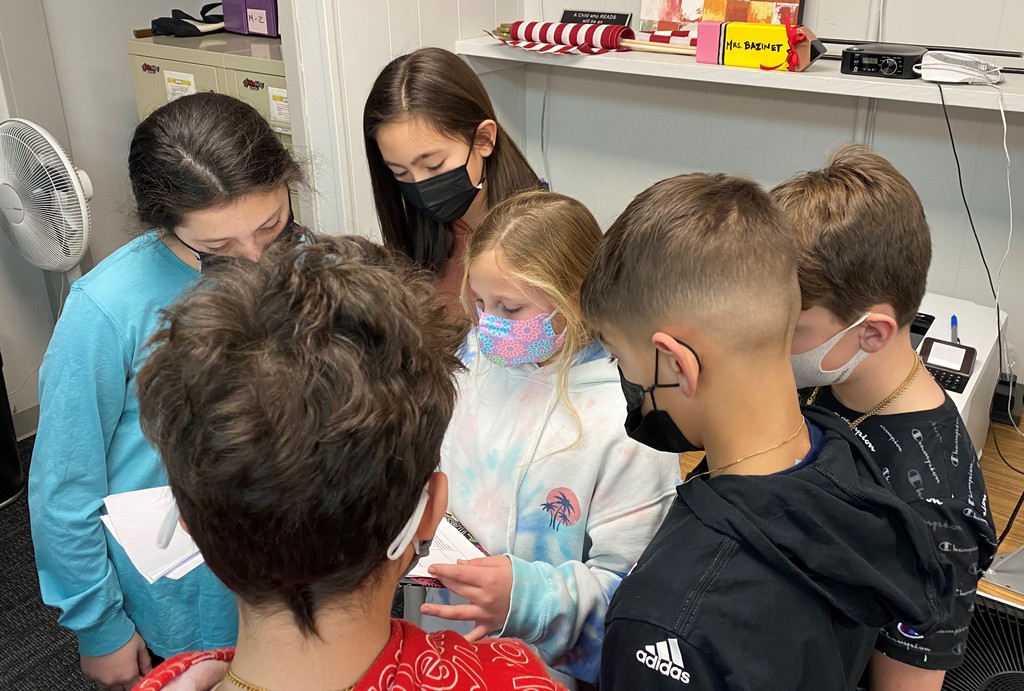 School in Smithfield will be in person on Monday unless the governor announces otherwise or if staffing, due to illnesses, does not enable us to adequately supervise students. There has been no news to the contrary.

The Governor asked that districts communicate to students, families, and staff that we will be using the same protocols for quarantines and isolation when we return to school on Monday. New guidance from the CDC is being reviewed to determine what may be revised for Rhode Island. We are monitoring all communications from the Governor's office and RIDOH and will keep the community updated about any changes as needed.

As 2021 comes to a close and 2022 draws near, it's good to think about how we can give to our community and to society. For some, this may mean becoming a foster parent. There is an urgent need for foster parents in RI. To get more details about becoming a foster parent, contact Jhane Pereira at
pereirajh@familyserviceri.org
or (401) 999-2962.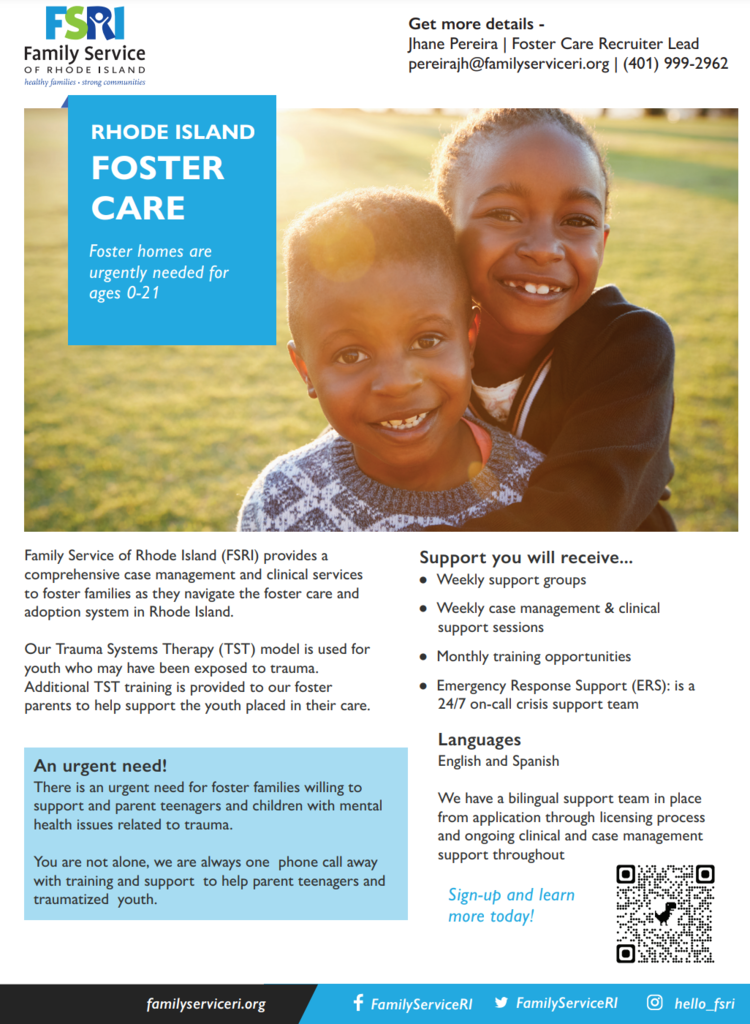 Happy New Year! The District newsletter for January is available on this link:
https://bit.ly/3pmDZyc
. We wish all a healthy and happy 2022.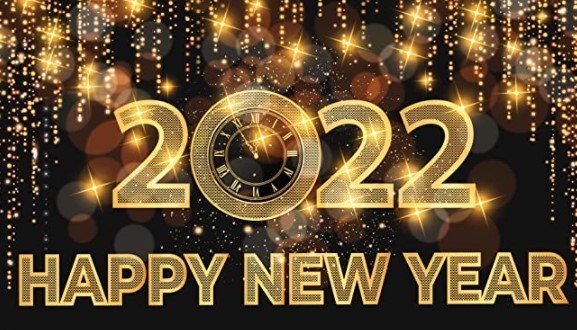 Merry Christmas and a Happy Healthy New Year!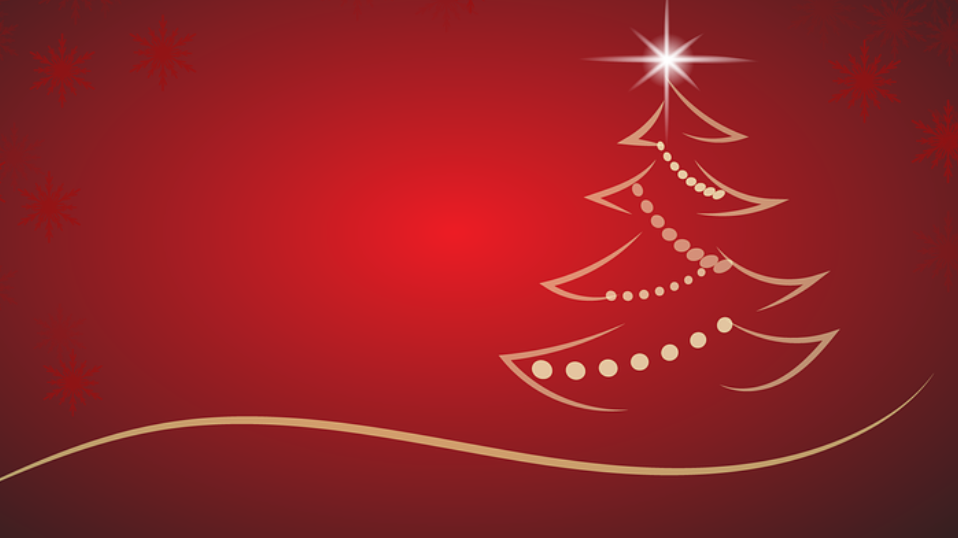 Great news! Thanks to Scott Barnett, our technology director, we applied for and are receiving funding from the FCC in the form of $51,648 in credit with a Chromebook vendor for 200 units in this calendar year. Our only expenditure is for the licensing and warranty costs (approximately $15K, which we will take from existing technology funding). This award from the Emergency Connectivity Fund will allow us to get a complete class year set of equipment for that $15K expenditure and to place the order in a timely fashion for fall receipt for the upcoming 9th grade class.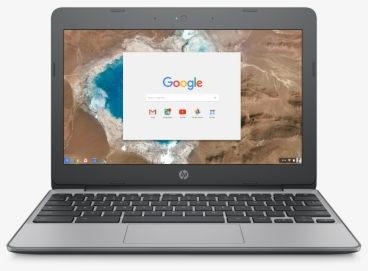 Home for the holidays house decorating contest for Smithfield residents. Do you have the most festive home in your neighborhood? To enter, complete an online application form available at smithfieldri.com. The entry deadline is Friday, December 17th at 4:30pm.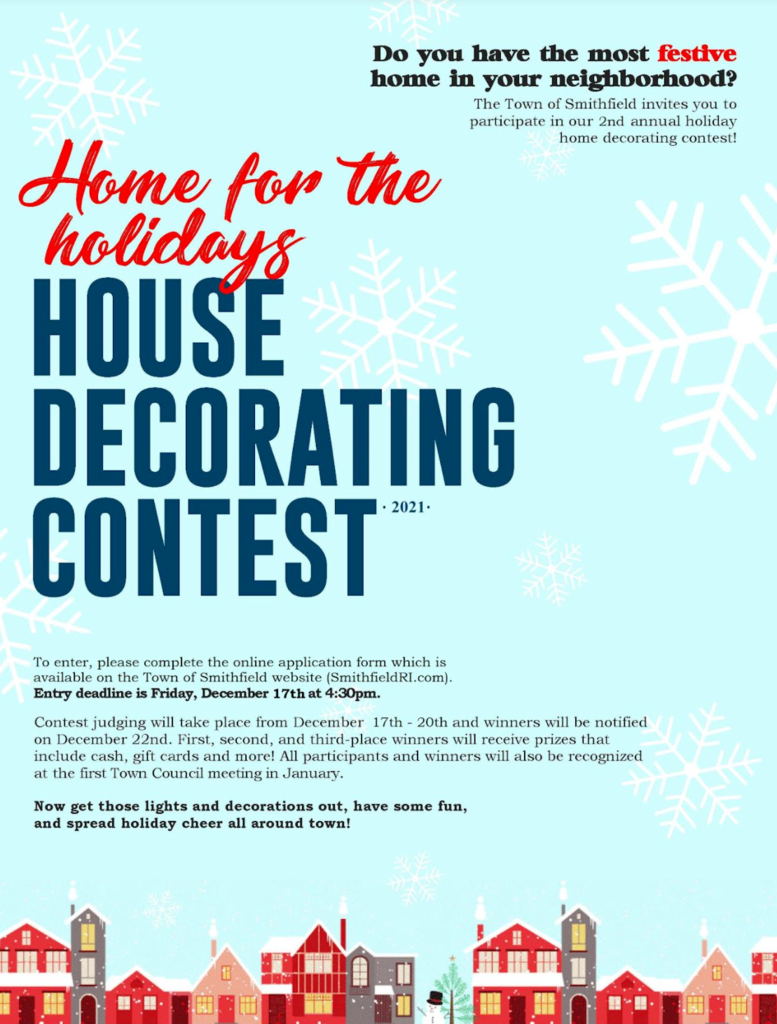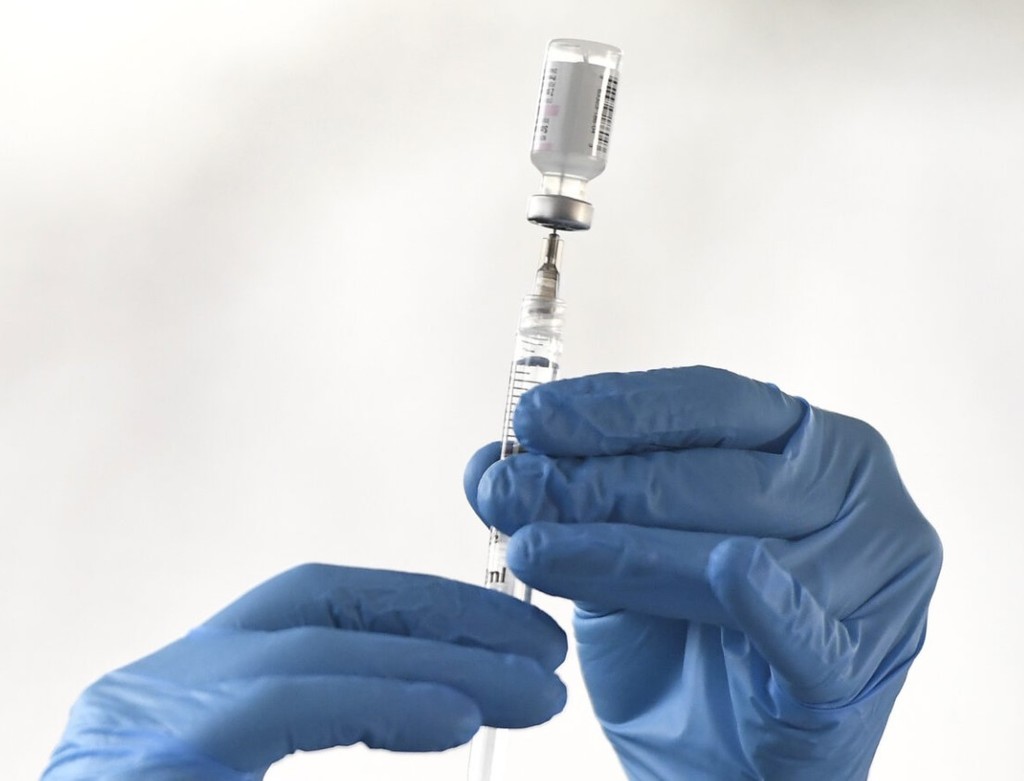 Santa Claus is coming to Smithfield! December 11th and 12th, 5-8pm. Sponsored by the Smithfield Fire Department. Santa is visiting each neighborhood, escorted by Smithfield's First Responders. Visit the Town of Smithfield website for details and routes.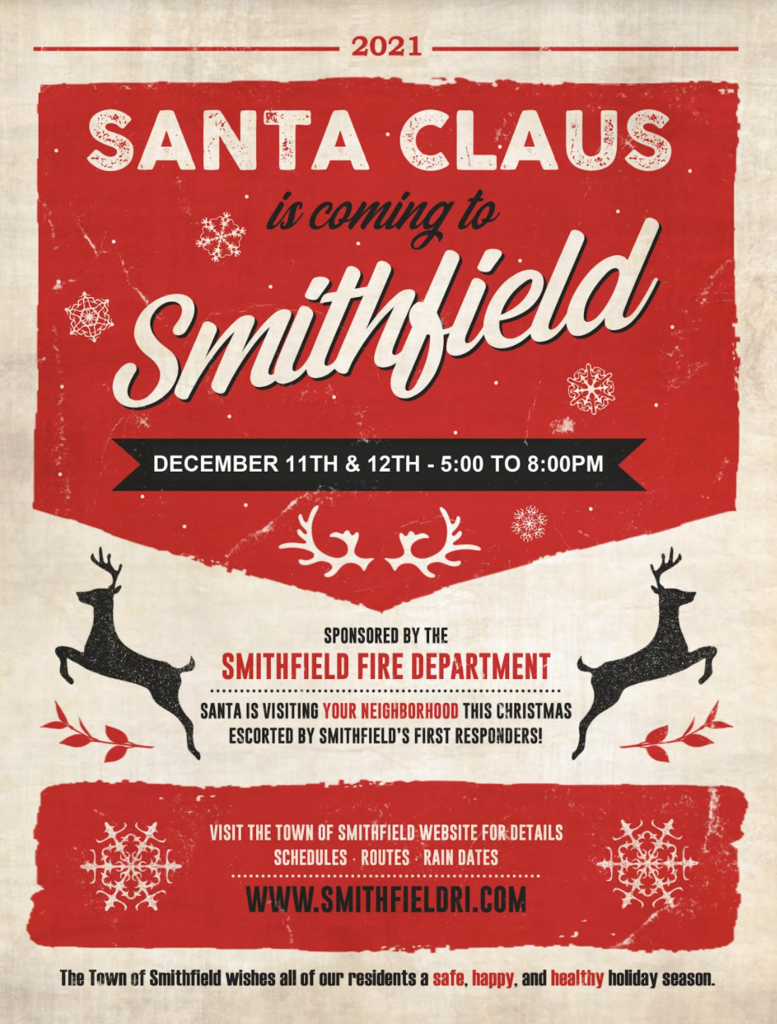 The Smithfield High School Music Department will hold their Winter Concert on Thursday, December 9th, at 7 p.m. in the SHS auditorium. There will be performances by the band, chorus, Sentinel Singers and Jazz Band. All are welcome!