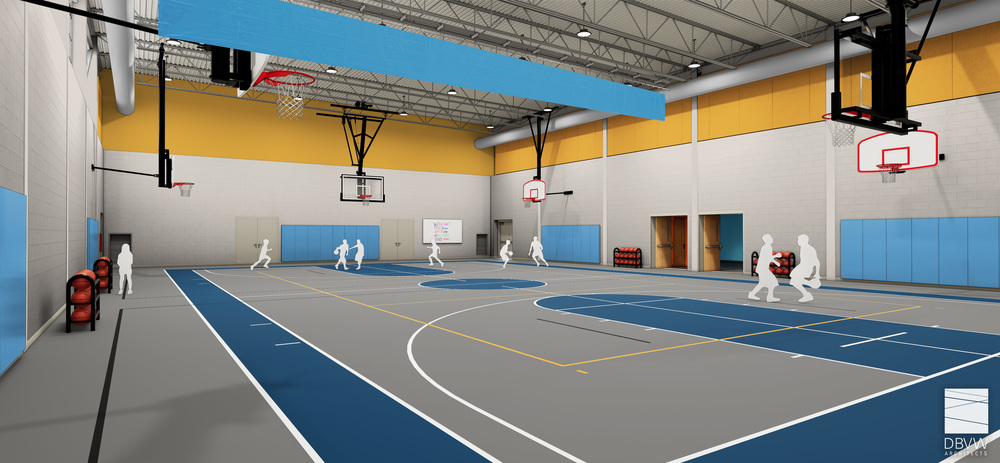 Bid Awarded to Ahlborg Construction Corporation
Judith Paolucci
Monday, April 13, 2020
At the April 7th meeting of the Smithfield Town Council, the bid for construction services for renovations and additions to McCabe, LaPerche, and Old County Road elementary schools was awarded to Ahlborg Construction.
The timing of the bid allowed Smithfield to receive very aggressive pricing. Ahlborg's bid, $32,450,000, is significantly below previously estimated figures, allowing for other project elements to be considered and a sizable contingency for unanticipated needs.
Ahlborg's bid includes several bid alternates- projects that are able to be added into the overall project - including the following:
At McCabe Elementary School
Roof replacement and skylight removal

Repairs to wall tile
At LaPerche Elementary School
New skylights in the music room

Window replacement

New flooring, basketball backstops and wall pads in the gym
At Old County Road Elementary School
Ceiling replacement

Replacement of aged glass block walls at the gym
At All Elementary Schools
Toilet core renovations

New, hands-free plumbing fixtures

Landscape and planting enhancements
The project is starting in April and will be complete in time for the 2021-2022 school year.
Eric Ahlborg, President of Ahlborg Construction, noted, "All of us at ACC are very excited to be awarded this project and are ready to go to work!" His brother and Director of Construction Operations, Glenn Ahlborg, echoes the sentiment, stating, "We look forward to partnering with the Town of Smithfield, the School Department, Colliers Project Leaders and DBVW Architects during the renovations and construction of the schools. We plan to mobilize our resources and commence construction right away. With distance learning taking place, our goal is to complete significant renovations this spring and summer within the existing elementary schools. I'm sure the Town Officials and the Community will be pleased with the progress when they return to school in late August."
Ahlborg Construction Corporation is a Rhode Island firm with experience building office and medical facilities, schools, libraries, public safety, judicial, public works, hospitality, recreational, and manufacturing facilities. Members of their management team have years of experience in the building industry.
The Town of Smithfield and the District had a very positive experience with the firm when they completed roof replacements on school buildings.