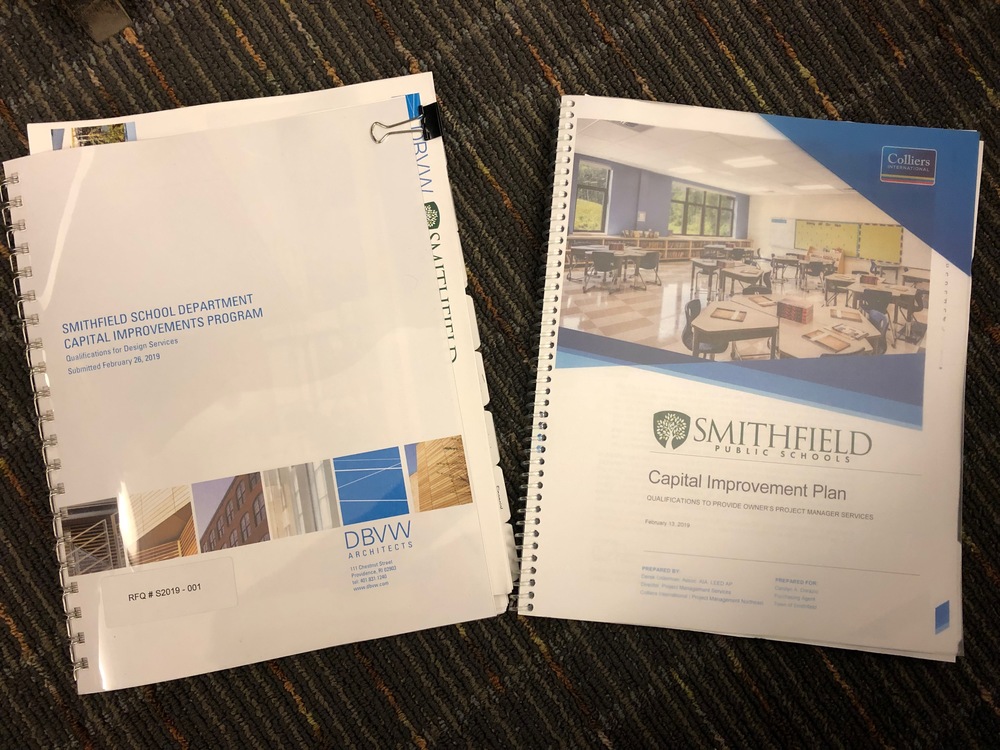 DBVW Architects and Colliers International Begin Work
Judith Paolucci
Tuesday, April 23, 2019
At its meeting on April 23rd, the Smithfield Town Council approved the contracts for Owner's Project Manager (OPM) services and an architectural firm for renovations to McCabe, LaPerche, and Old County Road elementary schools. The building committee forwarded its recommendations to the Town Council after a thorough search process.
Seven OPM firms responded to the town's Request for Qualifications and three firms were interviewed by members of the building committee. Colliers International, located in Providence, was chosen by the committee, based upon its experience and qualifications. Colliers International had previously been hired for the specific task of preparing the Request for Qualifications for Architect Selection. While working with the building committee, Colliers developed a strong understanding of the needs and expectation of the town and school district. Colliers has served as the OPM for a number of school building projects in Rhode Island, including North Providence, Lincoln, and East Greenwich and is well-versed in the expectations and protocols unique to school construction projects funded through the Rhode Island School Building Authority and the Rhode Island Department of Education.
Providence-based DBVW Architects was chosen as the project's design firm through a similar search process. Eight firms responded to the RFQ for design services and three firms were interviewed by members of the Smithfield School Building Committee. DBVW was chosen due to their vast experience in designing and renovating schools, while considering the best design approach to stay within the proposed budget. Past experience includes the Wilbur and McMahon School in Little Compton, Sophia Academy and the Moses Brown Jones Library in Providence, as well as Davies Career & Technical High School in Lincoln, Rhode Island. The DBVW Architectural team for Smithfield is:
Project Prime: Douglas Brown, AIA
Senior Associate: Edward Cifune, AIA
Associate: Ashley Prester, AIA
Associate: Karissa Kuhns, AIA, LEED AP
With the leadership of Colliers as the District's OPM, and DBVW designing innovation solutions for the needs of the elementary students in Smithfield, the next four years will prove to be an exciting time for the Smithfield School District.